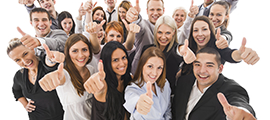 Why Use Skilled Facilitators?
Effective facilitation enables people to hear the viewpoints of others, to shift from a fixed mindset, and work through issues that may be blocking communication and/or effective action.  Using facilitators saves organizations and work teams considerable time and money.
Why Our Integral Facilitation?
We ensure that all perspectives are considered, including the different needs and motivations of the individuals involved to secure commitment and ensure success.
Our structured approach includes:
Clearly defining scope, objectives and accountabilities
Skillfully discussing individual and team mindset, priorities and dynamics
Working through issues that may be blocking communication, commitment and action
Encouraging individual and team commitment for continued development and success
We have helped clients arrive at timely and effective outcomes in the following areas:
Strategic Planning
Process Improvement
Problem Solving
Organizational Change
Team Building
Customer Service