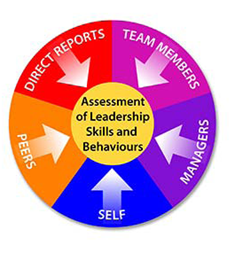 Overview
The Integral Business Leadership Group in partnership with Integral Development of Australia is proud to offer an accreditation program for the use of our Integral 360° Leadership & Management Profiles. The program will provide coaches, consultants and human resource professionals with a comprehensive approach to leadership development and access to a well-researched and trusted leadership assessment profile.
Who Should Become Accredited?
Internal and External Coaches
Leadership consultants
OD Professionals
HR Professionals in charge of leadership development programs
For more information and to register, please contact: info@businessintegral.com
Why Become Accredited?
As and Accredited professional, you will gain access to a world-class tool to leadership development—one that combines market-familiar 360 Feedback and business language with the most comprehensive holistic approach to change and development available today.  This proven approach allows clients to transform to a new level of performance quickly and powerfully by maintaining the focus on what business leaders and managers are looking for: meaningful transformative actions and results.
Our Integral 360 Process is both scalable and customizable.  It can be used with a single individual, teams or the entire organization. We offer different 360 Profile versions to ensure fit with the level and scope of skills and competencies being reviewed.  Furthermore, questions can easily be added to draw out information uniquely relevant for a particular position or organization.  The inclusion of Authentic Self questions and optional Emotional Intelligence questions brings forth rich sources of information for development that has been shown by research to be crucial to leadership development and yet rarely used with other instruments.
Each Integral 360 Profile Report comes with Comparison Norms – Individual results compare to others in the organization 'now' (for a 360 data point), over time (for repeated 360's) and outside the organization to ALL that have taken our 360's (large population).  Clients find this a valuable source of information to gauge developmental priorities and progress made.
In applying our Integral 360 Process, you will be able to help clients:
Quickly identify developmental topics and set a specific path forward
Align and integrate personal and professional vision
Deal with personal/work priorities & challenges
Discover what inspires them and enable them to transform career into passion
Develop an innovative culture where people think creatively and communicate authentically
Work towards a common purpose within their team and organization
Learn More…
Our Integral Leadership 360° Feedback process supports development in a manner that aligns both individual, team and organizational goals and direction. We keep the focus on what is best for the individual and the organization such that performance is enhanced for both.
The Integral 360° Profiles have been used by over 5,000 executives, managers and supervisors from a wide range of private and public sector organizations over the last 15 years.  Developed and researched by Dr. Ron Cacioppe, our range of Integral 360° tools are based on our Integral Leadership & Management Framework which has been applied successfully in the areas of Leadership Development, Executive Coaching and Organizational Change & Development.
The Integral 360° Profile Coaching Accreditation Program involves a range of interactive sessions to ensure participants have a comprehensive understanding of the Integral 360° profiles and coaching process.  The course provides firsthand experience in the use of leadership profiling and builds the skills needed for de-briefing our Leadership 360 Profiles.
What Is Included in the Accreditation
3 days of intensive training in the theory and application of Integral 360° profiles and coaching (hotel workshop environment)  Download Course Outline
Pre-study material on the Integral Leadership Framework and the 360° Feedback and coaching process
A personal 360° Integral Leadership & Management Profile (online survey process completed in advance by you and 360° raters of your choice)
Practice applying the 360º process with a client of your choice after 3-day workshop (practice client receives their own 360 profile report and coaching feedback session provided by you)
Reference handbook & resource guide including research articles, coaching tools & power point slides
Examination and feedback on your 360° de-briefing and coaching support skills
Certificate of Accreditation (for successful participants)
On-going client service support subject to commercial conditions
Why Our Integral 360° Feedback Process?
Features & Benefits [Download PDF]
Our Integral 360° Feedback Process can be used with individual managers, incorporated into management development programs or rolled out as a development initiative throughout the organization.
At the core of our Integral Leadership & Management Framework is the inclusion of 'Authentic Self' capacities.  Extensive research has demonstrated that these capacities form the foundation of effective leadership and yet they are rarely addressed.  Our Integral Framework is flexible and can easily be customized to include specific competencies for an organization's particular strategic challenges.   Emotional intelligence questions can also be added where relevant.  The online surveys take 15 – 20 minutes to complete.
Combined with Executive Coaching
Research has shown that 360° Feedback combined with ongoing Executive Coaching is one of the most effective methods of leadership development.  Our process includes one 1.5 hour personal coaching session.  We recommend additional coaching sessions (optional) to ensure clients receive maximum benefit.
Versions Available
We offer several 360° profiles depending on your need:
360° Integral Leadership & Management Profile (LMP) for senior managers and executives
360° Integral Frontline Management Profile (FMP) for supervisors and managers
360° Integral Professional Development Profile (PDP) for non-managers
360° Leadership Development Profile (LDP) for the Public Sector
What Will The Feedback Consist Of & How Will It Help?
The Integral Leadership 360° Feedback Process will provide each client feedback and developmental support as follows:
A professional feedback report summarizing the assessment data into strengths and areas of improvement
How the individual is performing along the Four major functions that define leadership and management effectiveness
Ratings on the Eight key leadership and management roles
An assessment of the 32 specific skills and abilities associated with leadership and management effectiveness
Twelve Authentic Self capacities that are the foundation for successful leadership
A summary of the skills and behaviours for which the participant scores highest and lowest
Open comments made by raters
A Development Workbook to assist with crafting a unique personal development plan and to capture specific action steps
A 1.5-hour coaching session focusing on the individual's path to higher performance
Additional coaching sessions (recommended) to help the leader/manager build and sustain higher performance capacities