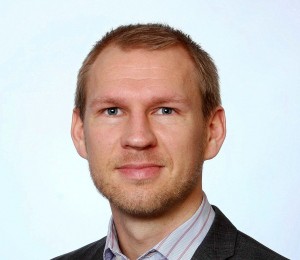 Staffan is a trusted Senior Consultant and Certified Integral Master Coach™ with nearly a decade of experience in international business. He has been described as "a masterful coach, leading you down a path of reflection and insight with inquisitive questioning, sound practice activities, and most importantly a keen sense to not only listen to what you're saying, but to hear the underlying message."
Staffan was CEO of a subsidiary within a multinational and online lead generation group. He started and grew the company to 70 employees in less than three years, and helped position it as a key player in its industry. As a CEO, Staffan understood first-hand the importance of great leadership in building a sustainably successful organization. He also clearly saw the limitations of the "command-and-control"/stick-and-carrot" paradigm (which most of us have been more or less fostered in) and how it fails to create genuinely high performing teams and organizations. He realized that to unleash untapped potential a new way of leading was needed – enter Integral Leadership.
Staffan was born and raised in Stockholm, Sweden, and has spent most of his life in Europe. He moved to British Columbia, Canada, in 2006 and currently lives together with his wife and son in Vancouver. In addition to his work, Staffan enjoys being in nature, spending time with family and friends, playing soccer and golf, practicing meditation and mindfulness, reading and traveling.
Learn more about and connect with Staffan via www.staffanrydin.com,  LinkedIn, on Twitter or email.
FORMAL  QUALIFICATIONS:
B.Sc. (Engineering and Management) – Royal Institute of Technology, Stockholm, Sweden
Certified Integral Master Coach™ (surpassing ICF's Mastery Level Training hours) – Integral Coaching Canada, Ottawa, Canada
Conscious Leadership Course Instructor – University of British Columbia (UBC), Vancouver, Canada
Certified Facilitator and Workshop Designer – Techniques for Change, London, UK
Accredited Integral 360 Leadership Process  – Integral Development, Perth, Australia
SPECIALTIES:
Integral Leadership Coaching and Leadership Development
Organizational Development and Culture Change
Facilitation
Business Analysis
Corporate Mindfulness Training
Conscious Leadership
MEMBERSHIPS/ASSOCIATIONS:
Former Advisory Committee Member for Conscious Leadership, University of British Columbia
International Coach Federation (ICF)
British Columbia Organization Development Network
British Columbia Human Resources Management Association
Integral Coaching® Canada Consortium