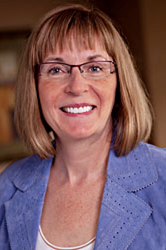 Lois is a Certified Integral Master Coach™ who is adept at helping others see the connections between their talents, their actions and their successes.  She has a background in mediation and facilitation helping clients in stressful situations. She is a talented trainer who is very capable and clear in her delivery of subject matter.  She works hard at the preparation and delivery of her coaching, mediation and training services and challenges her clients to consider seriously what they are willing to do on their own behalf.  While she makes demands for participation, Lois remains eminently approachable for her clients and willingly and capably supports them in their journey.
Lois achieves a strong sense of fulfillment working with clients to facilitate the creation of the future they desire.  Her clients gain a greater sense of well-being and see improvements in their performance as they learn to better address the challenges they face through focusing on specific issues and objectives.  She helps her clients see the bigger picture and has a talent for breaking down the barriers that prevent connection and communication.  With a background as a coach and trainer in mediation she is skilled in dealing with conflict and improving communications in difficult situations.
A life long learner, Lois is inquisitive and loves to think out of the box leading to imaginative ways of approaching challenges and leveraging knowledge into action.  For example, her interest in Eastern philosophies and the concept of energy and how it can be managed and channeled lead her to become a Reiki Master, providing a unique way of connecting to the people with whom she works.   Intention and awareness have been keywords for Lois in her personal and professional practices.  Energy follows attention, where our attention goes dictates where our energy goes.   For Lois this is an important aspect of understanding our own energy patterns as well as those of the people around us.  Balancing these patterns, learning to use the energy generated by the stresses in life and using it to create sustainable changes are a key element of the practices that Lois brings to her clients.
Formal Qualifications:
BA Social Anthropology; Athabasca University, Athabasca, AB, Canada
BA East Asian Studies; University of Calgary, Calgary, AB, Canada
Professional Integral Coach™; Integral Coaching Canada, Ottawa, ON, Canada
Associate Certified Coach (ACC); International Coach Federation
Licensed Trainer, Advanced Skills Foundation Program™;  Coaching Designs International, Calgary, AB, Canada
PULSE Professional (Mediation); PULSE Institute, Calgary, AB, Canada
Emotional Fitness Coach and Instructor; Emotional Fitness Institute, Shediac, NB, Canada
Reiki Master, Usui and Non-traditional
Tai Chi Instructor; Daoist Tai Chi Society, Calgary, AB, Canada
Specialities:
Executive Coaching and Leadership Development
Personal Coaching
Mediation
Training
Memberships/Associations:
International Coach Federation; Calgary (CAPC)
Integral Coaching Consortium
Integral Life Practice